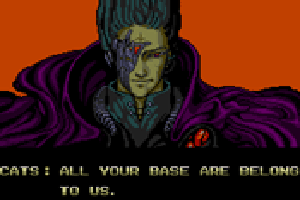 In our last episode, we talked a bit about first-order changes resulting from the release of the Facebook (FB) Platform. In this episode, we will discuss how FB has unlocked the future of the web.
So what is the future of the Social Web?
Open.
The Social Graph, applications, and user-generated content will be freed from the walled garden. It will take time some time for this future to take hold, but it is happening – now.
Facebook ignited the fuse. Social networks are now rushing to provide access to their social graphs and provide 3rd party developers access to their community. Other social aggregator platforms like blogs, startpages, and wikis, are opening up more and more. The Widget phenomenon is taking hold. Major media companies such as NBC, Disney, Fox, Hearst, Maxim and more have made syndication a staple part of their digital programs. Clearspring and other platforms are accelerating this process by making it simple for media companies and developers alike to develop 3rd party applications, or widgets, that function on multiple social networks, blogs, and start pages.
There is no turning back.
As the social networks participate in the Cold War started by FB, "Build your own" social network services like Ning and PeepAgg continue to gain traction with the long tail. Much like Geocities during Web 1.0, these services enable the long tail of developers get kick started building their own versions of MySpace. As these services evolve, they will continue to push key standards that enable them to import/export data across major social networks to better serve their audience.
Standards are coming.
As key standards emerge, Brad Fitzpatrick and Joseph Smarr are hard at work on projects enabling the free interchange of social information. These projects will lay the ground work enabling developers to move past working with a single social graph (lower case) and towards working with the Social Graph (upper case) from any node in the mesh network. Much like domain names, the Social Graph will be free of any destination.
Am I crazy? Maybe, but I am not alone. Marc Canter officially declared not just the Social Graph, but also all of the associated data generated by users interacting with that graph to be free. In fact, Canter, Scoble, Arrington, and Smarr created a first-of-kind Bill of Rights for Users of the Social Web:
We publicly assert that all users of the social web are entitled to certain fundamental rights, specifically:

* Ownership of their own personal information, including:
o their own profile data
o the list of people they are connected to
o the activity stream of content they create;
* Control of whether and how such personal information is shared with others; and
* Freedom to grant persistent access to their personal information to trusted external sites.

Sites supporting these rights shall:

* Allow their users to syndicate their own profile data, their friends list, and the data that's shared with them via the service, using a persistent URL or API token and open data formats;
* Allow their users to syndicate their own stream of activity outside the site;
* Allow their users to link from their profile pages to external identifiers in a public way; and
* Allow their users to discover who else they know is also on their site, using the same external identifiers made available for lookup within the service.
It is only a matter of time until all the networks get hip to some version of this. Plaxo is already in:
At Plaxo, we believe strongly that users should have ownership, control, and portability of their profiles and friends list. No service you use should claim your data as their own and keep it trapped in their "walled garden". We will continue to publish tools and articles here and on our blog to empower users and support a truly open social web.
During the F8 Platform launch keynote, Mark Zuckerberg declared that the Facebook Platform was going to change the world. Well, it did. Maybe more than they ever imagined.
All OUR DATA BELONG TO US.
technorati tags:
widget,
socialnetwork,
facebook,
socialgraph